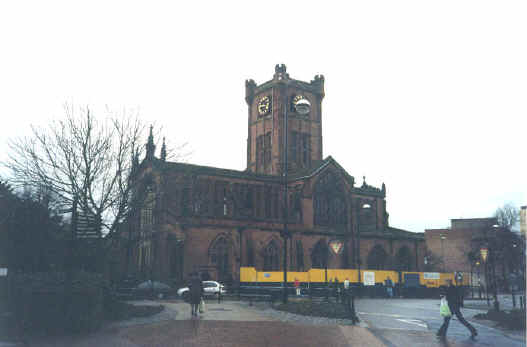 Above is St John's Church taken in February 2001. During this time essential restoration work is taking place as can be seen here, sponsored by the English Heritage Lottery Fund.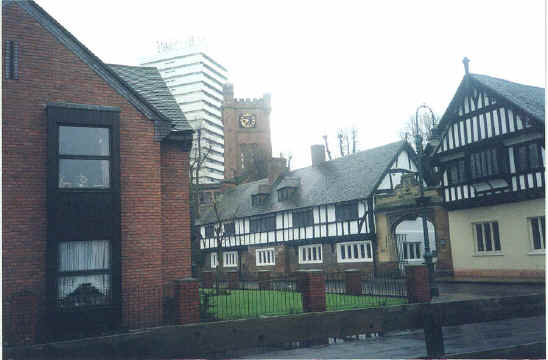 This is a view of the Old Bablake School and St John's Church tower taken from the back of Spon Street.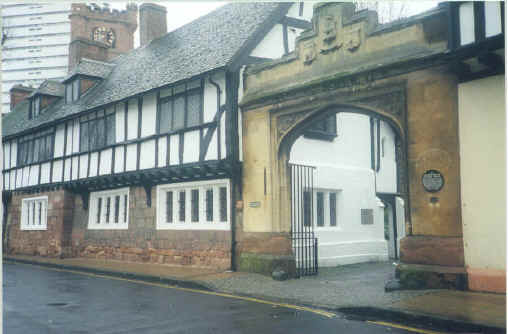 A close up of the Old Bablake School.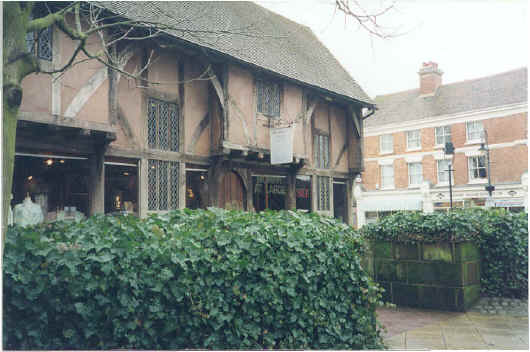 A view of the top (city centre side) of Spon Street with one of the reconstructed medieval buildings in view.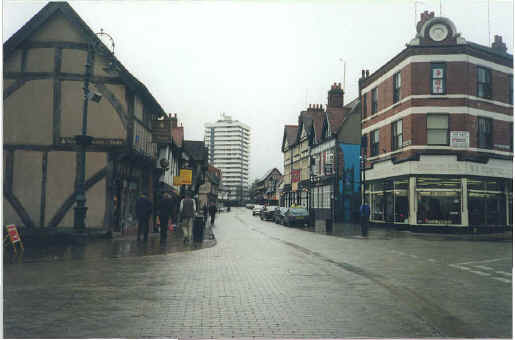 A view of Spon Street looking away from the city centre.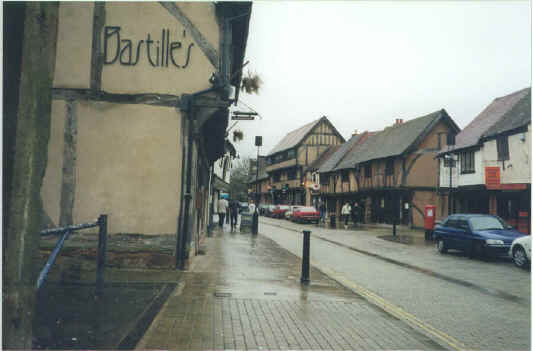 A view of Spon Street looking from the bottom towards the city centre.
Top