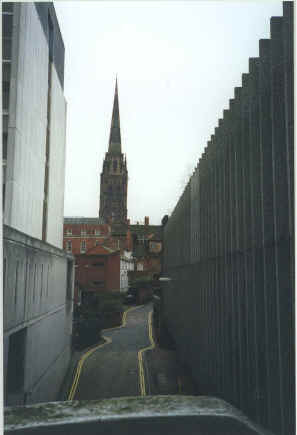 See above a view taken from the now demolished car park (seen on right too) of the Cathedral spire and Hill Top.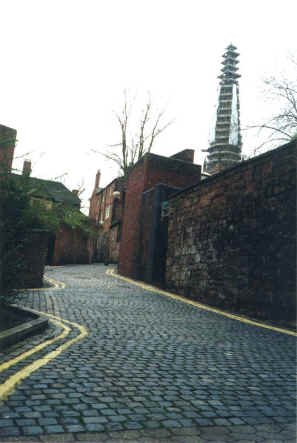 A view of Holy Trinity Church Spire (still enshrouded in scaffolding) taken from Hill Top.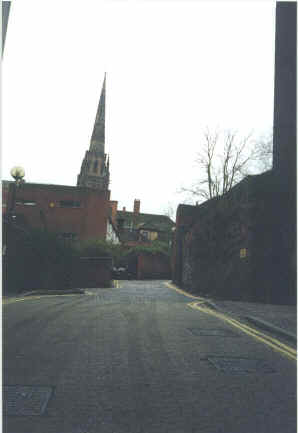 A view of the Cathedral Spire from Hill Top.
(Trinity Spire is just out of the picture to the right)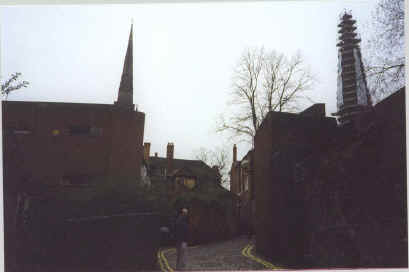 Andrew can just about be seen in the foreground here in Hill Top. Both spires can be seen displaying how close they are to each other.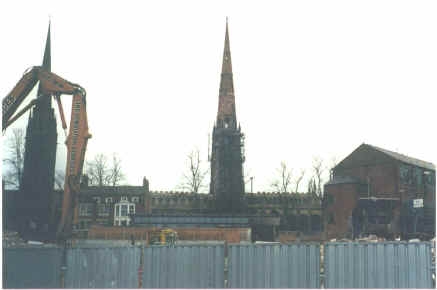 Holy Trinity Church (seen above) is seen here for the first time from Pool Meadow Coventry's bus station. Note the scaffolding is nearly down from the spire. (photo taken in April 2001 by Andrew)