Follow through below to see the Alhambra Pub, which has been demolished and then "New Buildings" which is in the process of being restored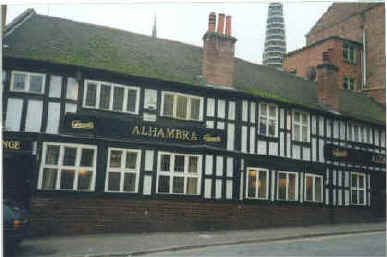 This pub has now been demolished as part of the Phoenix Initiative. It has fond personal memories for me as I used to frequent this as a youngster with my friends. You can see Holy Trinity Church spire behind shrouded in scaffolding.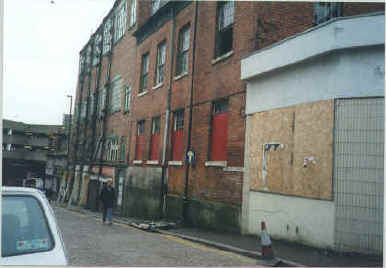 "New Buildings" can be seen on the right hand side next to the Alhambra Pub. It was an old ribbon factory and has now been fully restored to include private apartments and flats on the first floor and above.