Canada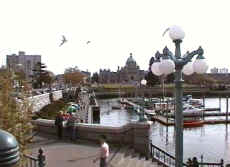 Victoria is the capital city of British Columbia in Canada. It is situated on Vancouver Island. We were lucky enough to visit Victoria whilst on a whirl wind tour of the Rockies a few years ago now. We very much adored Victoria. It was more English than we were much to our shame! Whilst there we were very lucky to discover a most wonderful tea shop of teashops called Murchies Tea Rooms. Read more below.....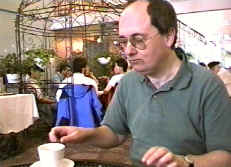 Murchies Tea Rooms. These rooms are situated very much in the centre of Victoria. We have, of course, only visited these lovely tea rooms once but the memory is very much still with us it was so good. Needless to say the tearooms are non-smoking. The food was excellent. We enjoyed a wondrous enormous apple pie and enormous pot of tea each too.
Visit Murchies web site for more!
Nothing short of top marks can go to this top class eaterie :-)

Murchie's Tea & Coffee
1110 Government Street
Victoria, BC
V8W 1Y2
Tel: 1-250-383-3112
see Key
---